Add-On Subscriptions
The number of Sources for which you can create Pipelines, and the number of Models you can create in Hevo is decided by your billing plan. For example, if you are subscribed to the Starter plan, you can create Pipelines with five distinct Sources. If you try to connect to a sixth Source or a sixth unique instance within the Sources you have already used, Hevo displays an error and prompts you to augment your billing plan.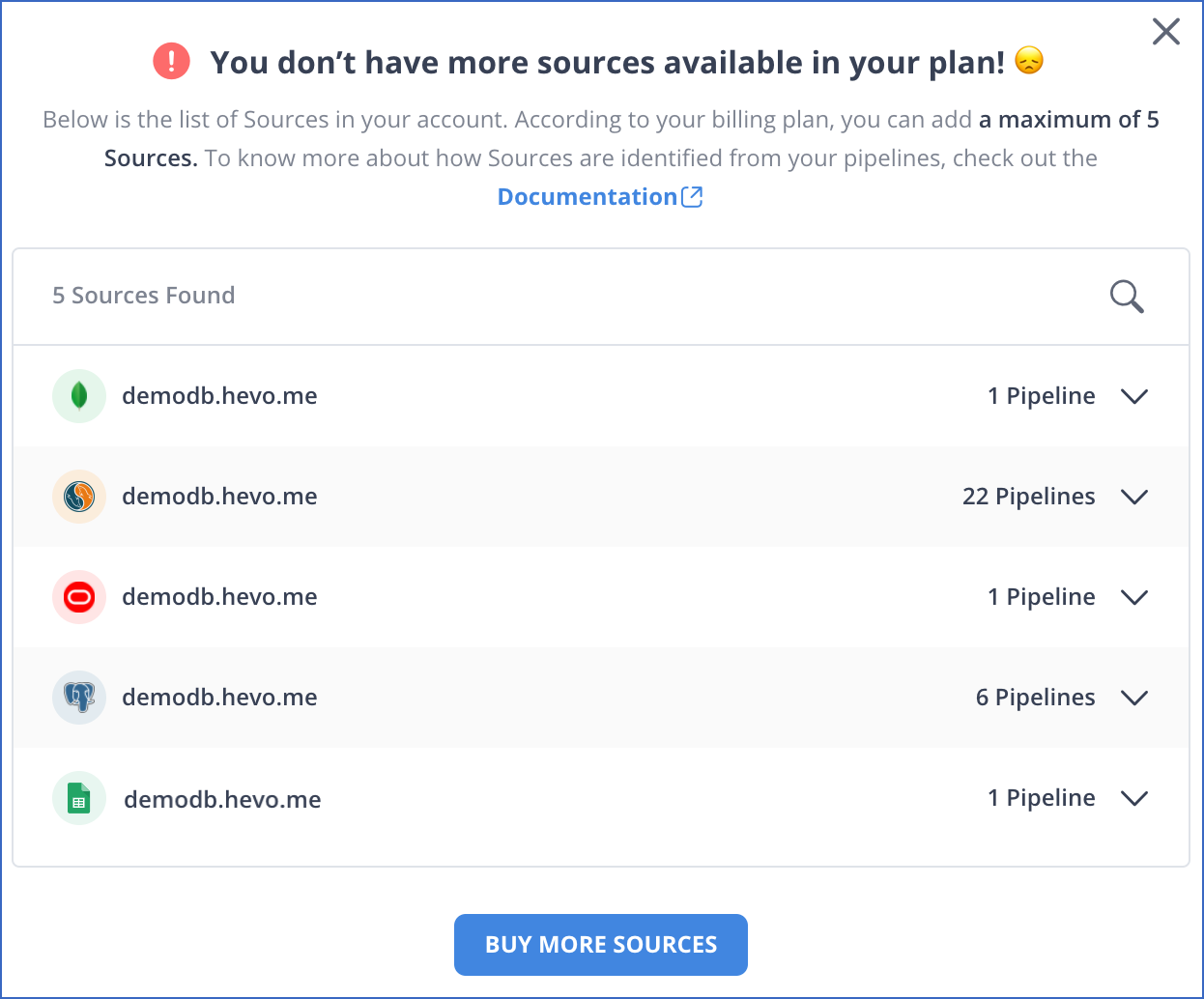 You can verify your current usage in the Plan Details tab of the Billing section of your Hevo user profile.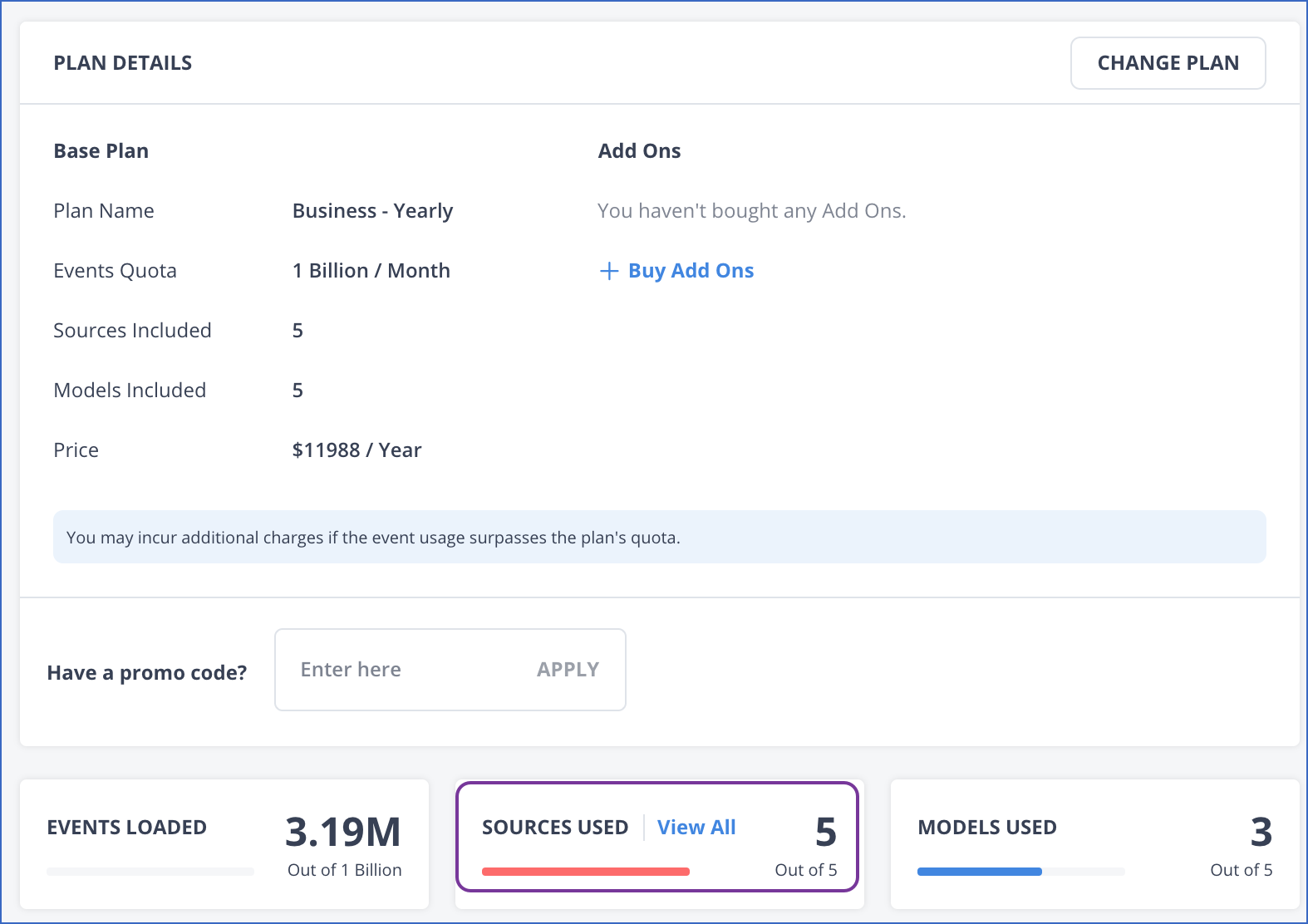 Note: For a unique instance of a Source, Hevo allows you to create as many Pipelines as you need.
See Counting Sources for Billing to know how unique instances of Sources are identified in Hevo.
Subscribing to Add Ons
As a Business Plan subscriber, you can top up your subscriptions with Add On bundles to connect to more Sources and create more Models than what are offered in your base plan. You can select either or both of the following:
Source Bundle of 10 Sources
Model Bundle of 10 Models
If you are subscribed to a Basic or Starter plan, you can upgrade to the Business Plan to increase your permitted quota of Sources and Models, and further on, subscribe to Add On bundles if needed.
Add Ons are billed monthly. If you are already on a Monthly billing plan, the Add On subscription is added as a new item in the bill. If your base subscription has any trial period left, the same is applicable for the Add On subscriptions and billing starts only after the trial period expires. If you increase the Add On bundles in the middle of a subscription, Hevo charges you on pro-rata basis. Similarly, if you reduce the Add On bundles in between a subscription period, the unused time is credited back to you in the next invoice.
Note: To address any immediate need, you can revisit your paused Pipelines or unused Models and consider deleting these to free up your Sources/Models quota. Deleting paused Pipelines helps only if no other Pipelines are using that Source.
To subscribe to Add Ons:
Access your PLAN DETAILS.
Click on Buy Add Ons. If you have already subscribed to Add Ons, click Add More.

Select the Add-on bundle and specify the number of bundles you need. Use + and - buttons to increase or decrease the count. You cannot reduce the no of bundles below what you are using.The total price of all the Bundles is displayed.

Note: Your Add On subscription is cancelled immediately if the quantity is set to 0.

Click UPDATE.
Last updated on
24 Aug 2020