Billing FAQs
Hevo follows a transparent and friendly pricing policy. It is our constant effort to ensure we reduce the expense for our customers.
To understand pricing on Hevo it is important to understand the following concepts:
Event
Each record that is either updated or inserted in the database or data warehouse Destination is counted as one Event.
For example, in the case of a database Source, each row or document being inserted or updated in your database is replicated as one Event in the Destination.
Source
A Source is a unique instance of an application from where you want to ingest your data. For example, Microsoft Azure MySQL, Google Cloud MySQL, Shopify, or Amplitude Analytics.
Please note that a Source is different from a Pipeline. You can create multiple Pipelines originating from the same Source.
Destination
A Destination is the data warehouse or a database where you want to move data through Pipelines.
---
Will I be charged for the Events consumed during the free trial once I purchase a subscription?
No, Hevo does not charge you for any Events consumed during your free trial. Even if you purchase a subscription plan during your free trial, it becomes active from the day your trial ends, and you are charged only for the purchased Events. If you do not purchase any subscription, the active Pipelines in your trial account are paused when the free trial ends and are subsequently deleted after 30 days.
Read Hevo Trial Account for more information.
---
I accidentally signed up for an annual plan instead of a monthly plan. Will I get a refund from Hevo?
Yes, in case of an accidental purchase, you can contact Hevo Support to convert your annual plan to a monthly plan. The price difference is added to your Hevo account as credit.
---
Pricing plans in Hevo
Our pricing plans are listed on the pricing page on our website.
All plans in Hevo have the following components:
Base Price - The minimum amount you pay when you subscribe to Hevo. This price is charged irrespective of your usage of Hevo.
Included Sources - Hevo allows unlimited Sources, both free and paid, in its Starter and Business plans. Users on a Free plan can create Pipelines using the Free Sources.
Included Events - The number of Events included in a plan. This quota of Events is reset every month on the billing date. Above this limit, an additional charge is applied according to the number of On Demand (additional) Events being used.
Models - Hevo allows unlimited Models in all its plans.
---
What are the payment methods available in Hevo?
---
Is my billing information removed once I delete my Hevo account?
Your billing information includes details such as billing history, invoice number, date, billing amount, and payment status. When you delete your account, the billing information is deleted from Hevo but it is stored in Hevo's payment gateway, Stripe.
Hevo stores your Stripe customer _id for future reference. If you want to delete the billing information from Stripe, you must contact Hevo Support.
---
Can I pause billing for some time if there are no active Pipelines in my account?
You cannot pause billing for a plan that you have purchased, even if you have no active Pipelines. However, you can delete your account and create it again later or switch to the Free plan by contacting Hevo support.
Please note that if you re-create your account, you need to build all the Pipelines again. If you choose to switch to the Free plan, any Pipelines created using paid Sources will be deleted.
---
Do the Events ingested by the Pipeline count towards my billing?
Only the Events loaded into the Destination are counted towards your billing.
For example, if your Pipeline ingests 1 Million Events out of which 0.6 Million Events are loaded to the Destination, you are billed only for the 0.6 Million Events.
---
Is there a limit on the number of users in Hevo?
No, there is no limit on the number of users. You can add as many teammates as you want in your Hevo account.
---
What is a Free Source?
A free Source is one that does not count towards your plan's quota of Sources. You can easily identify a free Source by the FREE badge. As with paid Sources, you can create unlimited number of Pipelines with free Sources. All you pay for is the Events that you load to the Destination.
Free Sources are available with all plans. However, in the Free pricing plan, you can use only Free Sources.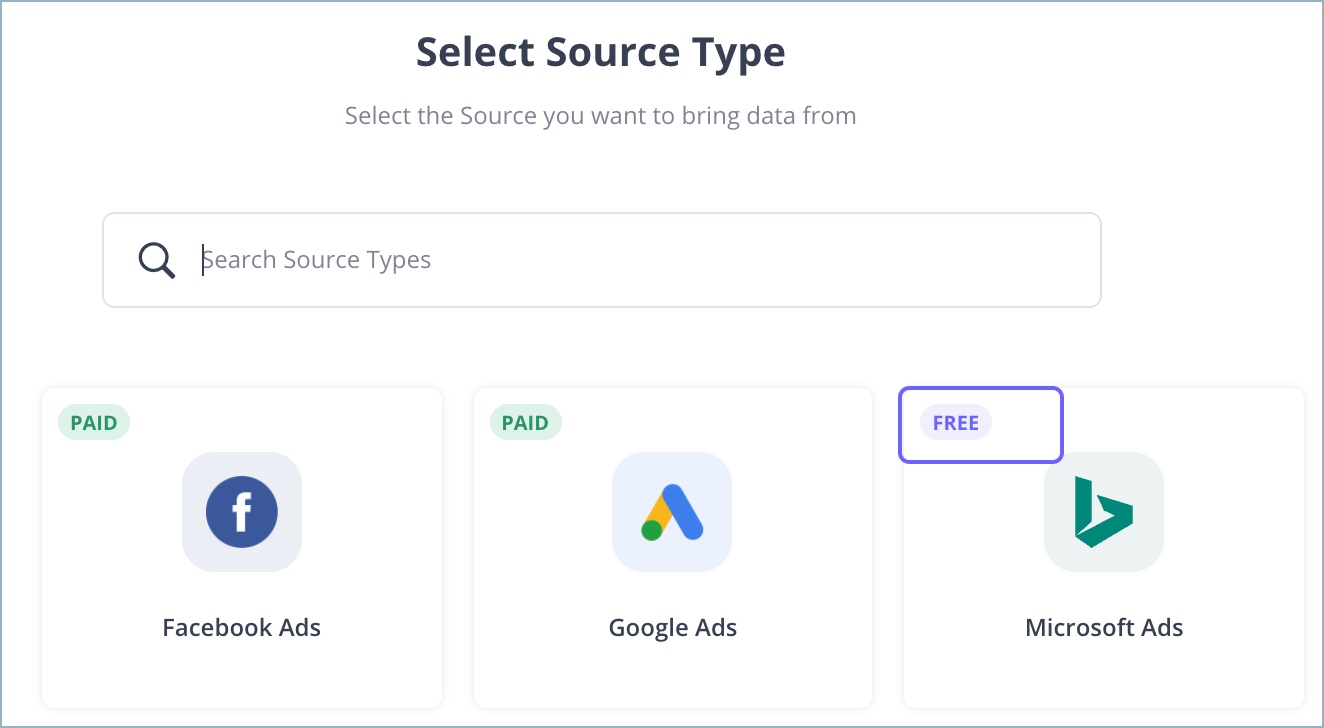 ---
When will I be charged for my subscription?
Charges for your plan are applied at the beginning of each billing cycle. On-Demand Events are charged at the time of purchase.
For any overages, the charges are applied at the end of the monthly cycle.
---
Will rows loaded through Models be counted against Events usage?
No, rows loaded through Models are not counted against Events usage. Events usage is counted against the Pipelines only.
---
Will the initial load of data be free?
Yes, the initial load of the historical data is free.
---
Can I try Hevo for free?
Yes, you can try Hevo for free for 14 days. The trial account has no limit on the number of Events or Pipelines and has all the features enabled. In a free plan, you can only create Pipelines with free Sources.
---
Do I need different Hevo subscriptions for my production and development environments?
No, you do not need different Hevo subscriptions for that. You can create Pipelines and Models for both the environments in the same Hevo account.
---
Do you provide a discount for non-profit organizations?
Yes. Hevo can offer you a customized pricing plan if you are a non-profit organization. Please write to us at pricing@hevodata.com for more details.
---
Can I load data to multiple Destinations in a single Hevo subscription?
Yes, you can load data to multiple Destinations in a single Hevo subscription.
---
How can I upgrade my plan?
You can upgrade your plan anytime from the Billing section in Hevo UI or contact our Support team to help you with it.
---
How can I make a payment on Hevo?
You can make a payment on Hevo through all major credit cards.
---
Where do I get invoices for payments?
You can view and download your invoices from the Billing History tab under the Billing section in Hevo.
---
What is the duration of the Free plan? Can I load 1 Million Events per month for an unlimited time under the Free plan?
There is no fixed duration of the Free plan. You can continue with the Free plan till you want to create Pipelines with only the free Sources, and till the number of Events loaded each month to the Destination does not exceed the monthly quota of 1 Million Events. In case your Events quota gets exhausted, the Events in the Pipeline are stored in a data warehouse till the time you upgrade your current pricing plan or a new monthly cycle starts, upon which they are replayed.
Read Pricing Plans to upgrade your current plan.
Note: The Events quota is renewed every month.
---
Revision History
Refer to the following table for the list of key updates made to this page:
Last updated on
27 Jun 2022