Pipeline Objects
Objects represent the entity that Hevo ingests from your Source system. The entity can be a table, collection, report, or Event Type, based on the type of the Source. You can select/deselect the objects to ingest data from while creating the Pipeline and also after. Both parent and child objects are displayed and the objects received from webhook Events are also present in the Object list.
The SELECT SOURCE OBJECTS page displays the objects in your Source once you complete the Source configuration settings.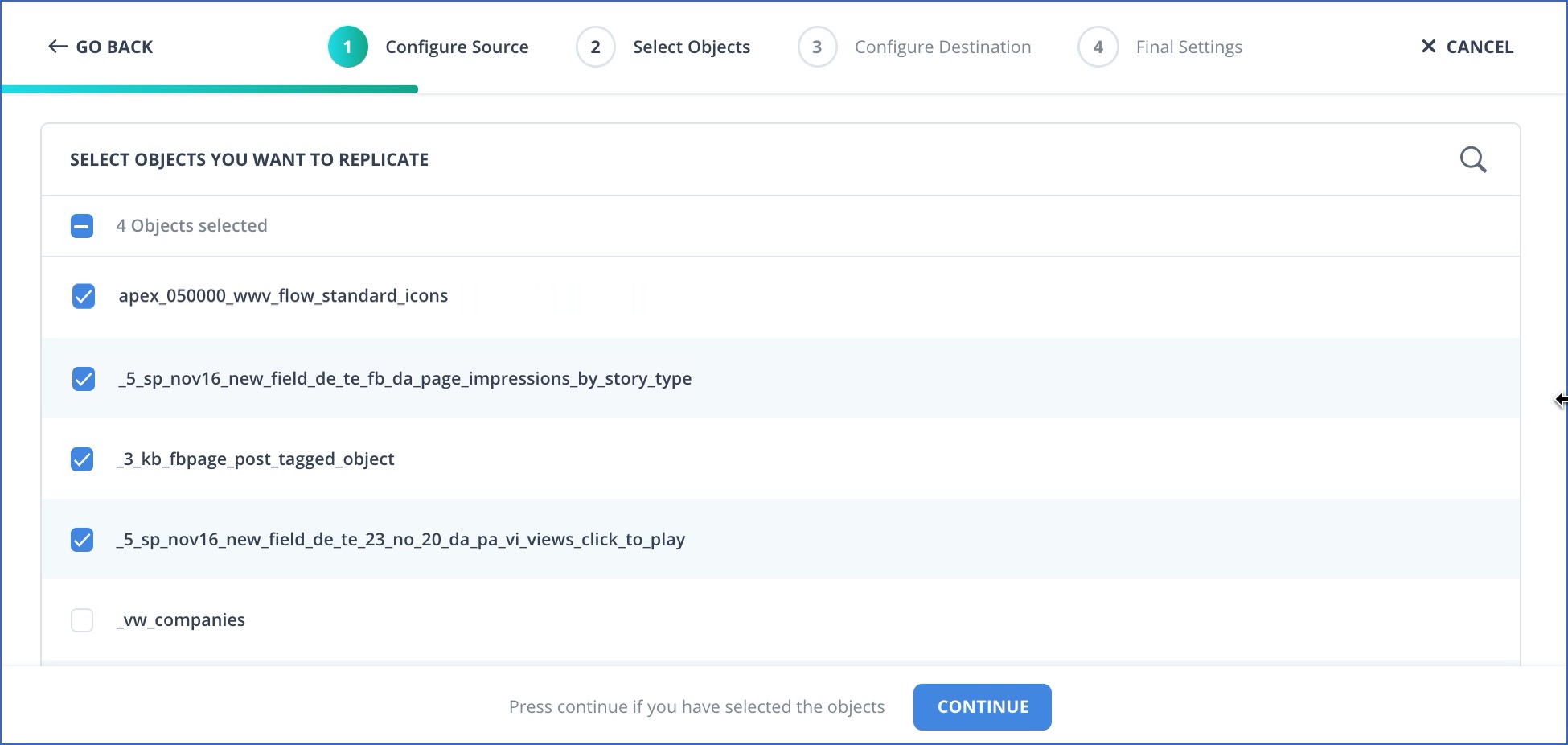 All the objects are selected by default. You can deselect the objects you do not want to ingest data for; these are marked as Skipped in the Pipeline.
Post object selection you are directed to the CONFIGURE SOURCE OBJECTS page in case any of the objects require the data query mode to be configured. You can also provide the configuration later.
An object might get its data in more than one way. For example, a log-based Pipeline can ingest historical data as well as the data from the log file. See Log-based Pipelines.
Last updated on
17 Dec 2020