Salesforce
Salesforce is a cloud-computing-service as a software (SaaS) company that allows you to use cloud technology to connect more effectively with customers, partners, and potential customers. You can replicate the data generated from your different Salesforce apps into a Destination system using Hevo Pipelines. For this, you must authorize Hevo to access data from the relevant Salesforce environment.
Salesforce Environments
Salesforce allow businesses to create accounts in multiple environments, such as:
Production: This is the environment that holds live customer data and is used to actively run your business. A production org is identified by URLs starting with https://login.salesforce.com.

Sandbox: This is a copy of your production organization. You can create multiple sandbox environments for different purposes such as development and testing. Working in the sandbox eliminates any risk of compromising your production data and applications. A sandbox is Identified by URLs starting with https://test.salesforce.com
While configuring the Salesforce Source during Pipeline creation, you need to select the environment that holds the data to be replicated. To do this:
In the Asset Palette, click on the Pipelines icon, then Create Pipeline.

In the Configure Your Salesforce Account page, click on Add Salesforce Account or Add Another Account (if a previous account already exists).

Select the environment from which Hevo must ingest the data.

The login page for that account is displayed.

Enter the Hevo login credentials and click Log In.

Click Allow to approve access to the Salesforce Account for Hevo. You are then redirected to the Salesforce page where the authorization is granted. Once confirmed, you are redirected to Hevo.
Once it is configured, you can identify a Sandbox account by the label next to it: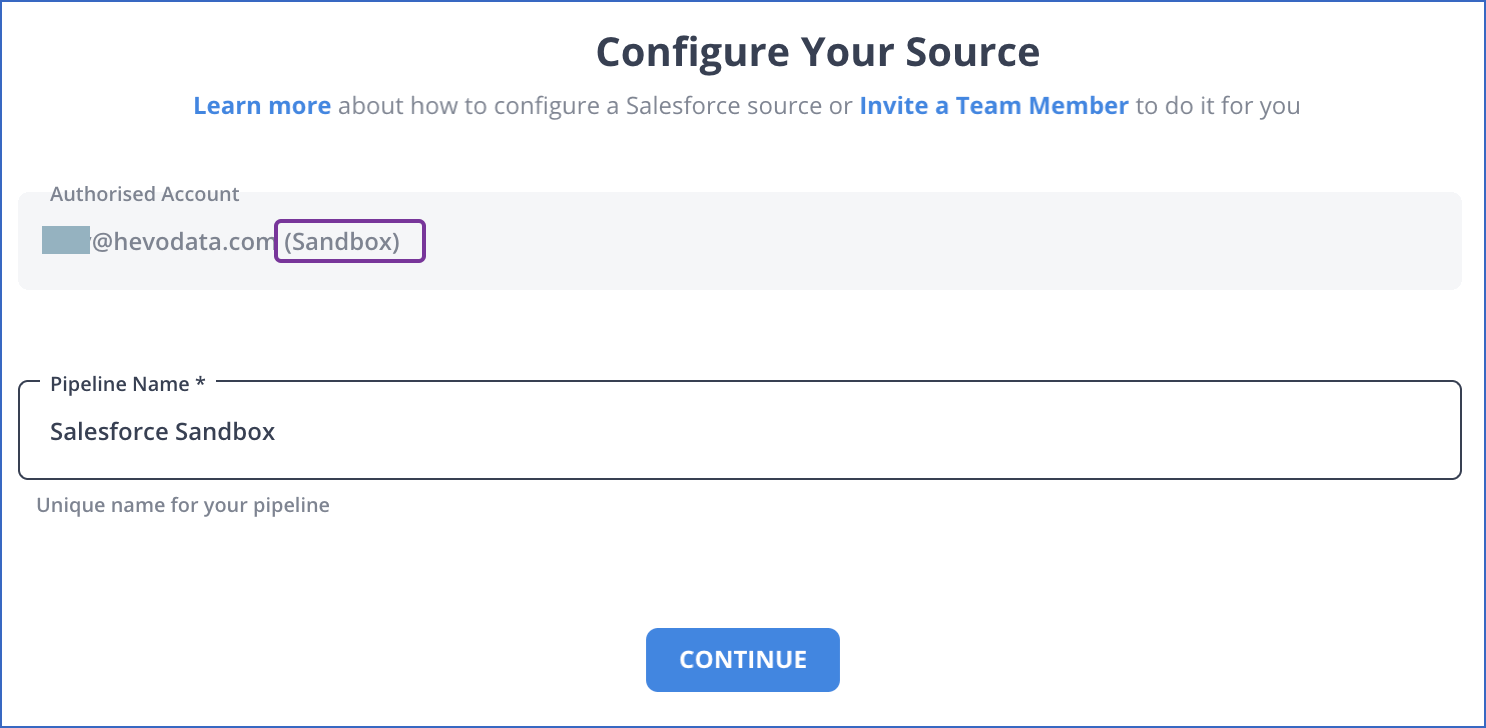 and

Last updated on
06 Aug 2020