Oracle
Hevo supports the following variations of Oracle as a Source:
Click each variant above to know the prerequisites and pre-configuration setups specific to it. Once you complete the setups, follow the steps mentioned below to configure it as a Source in your Hevo Pipeline and start ingesting data.
---
Select the Source Type
To select Oracle as the Source:
Click PIPELINES in the Asset Palette.

Click + CREATE in the Pipelines List View.

In the Select Source Type page, select the Oracle variant.
---
Select the Pipeline Mode
Select how you want Hevo to read your data from the Oracle Source. This can be Redo Log, Custom SQL, or Table.
Read Pipeline Modes.
For Pipeline mode as RedoLog or Table, you can configure the objects to be replicated. See Objects and Query mode below.
---
Specify Oracle Connection Settings
Provide your Oracle database connection details in the Configure your Oracle Source page: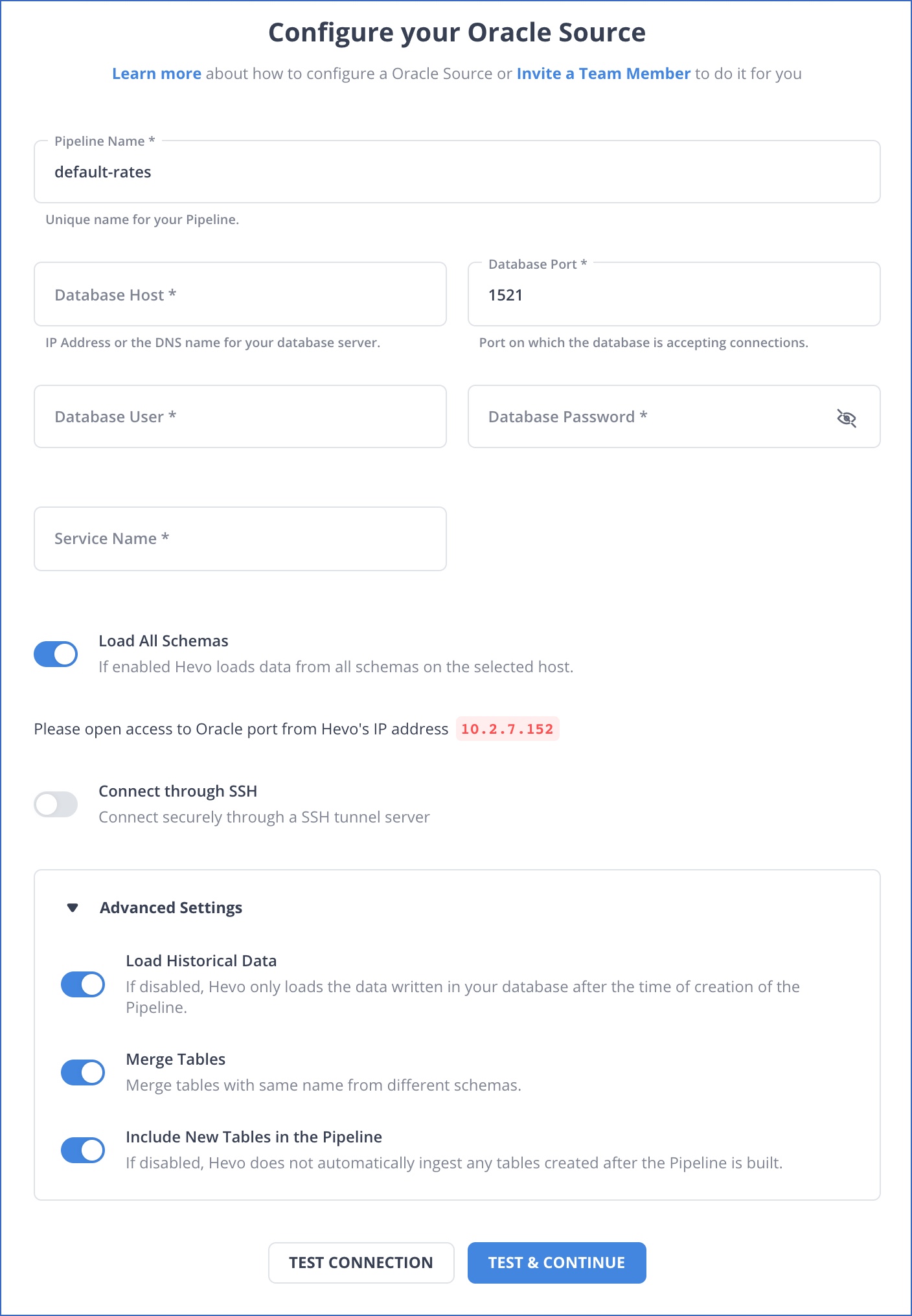 Click TEST & CONTINUE.
---
Objects and Query Mode
Do one of the following:
Continue to complete the subsequent steps and configure the Destination system.
---
---
Revision History
Refer to the following table for the list of key updates made to this page:
| Date | Release | Description of Change |
| --- | --- | --- |
| Jul-26-2021 | 1.68 | Added a note for the Database Host field. |
| Jul-12-2021 | 1.67 | Added the field Include New Tables in the Pipeline under Source configuration settings. |
Last updated on
22 Oct 2021