PostgreSQL
Hevo can load data from any of your Pipelines into a PostgreSQL database. Follow the steps in this page to add PostgreSQL as a Destination.
---
Prerequisites
---
Step 1. Add Destination
Do one of the following:
---
Step 2. Select Destination Type
In the Add Destination page, select PostgreSQL.
Alternatively, use the Search Destination Type search box to search for the Destination.
---
Step 3. Configure PostgreSQL Connection Settings
Specify the following settings in the Configure your PostgreSQL Destination page: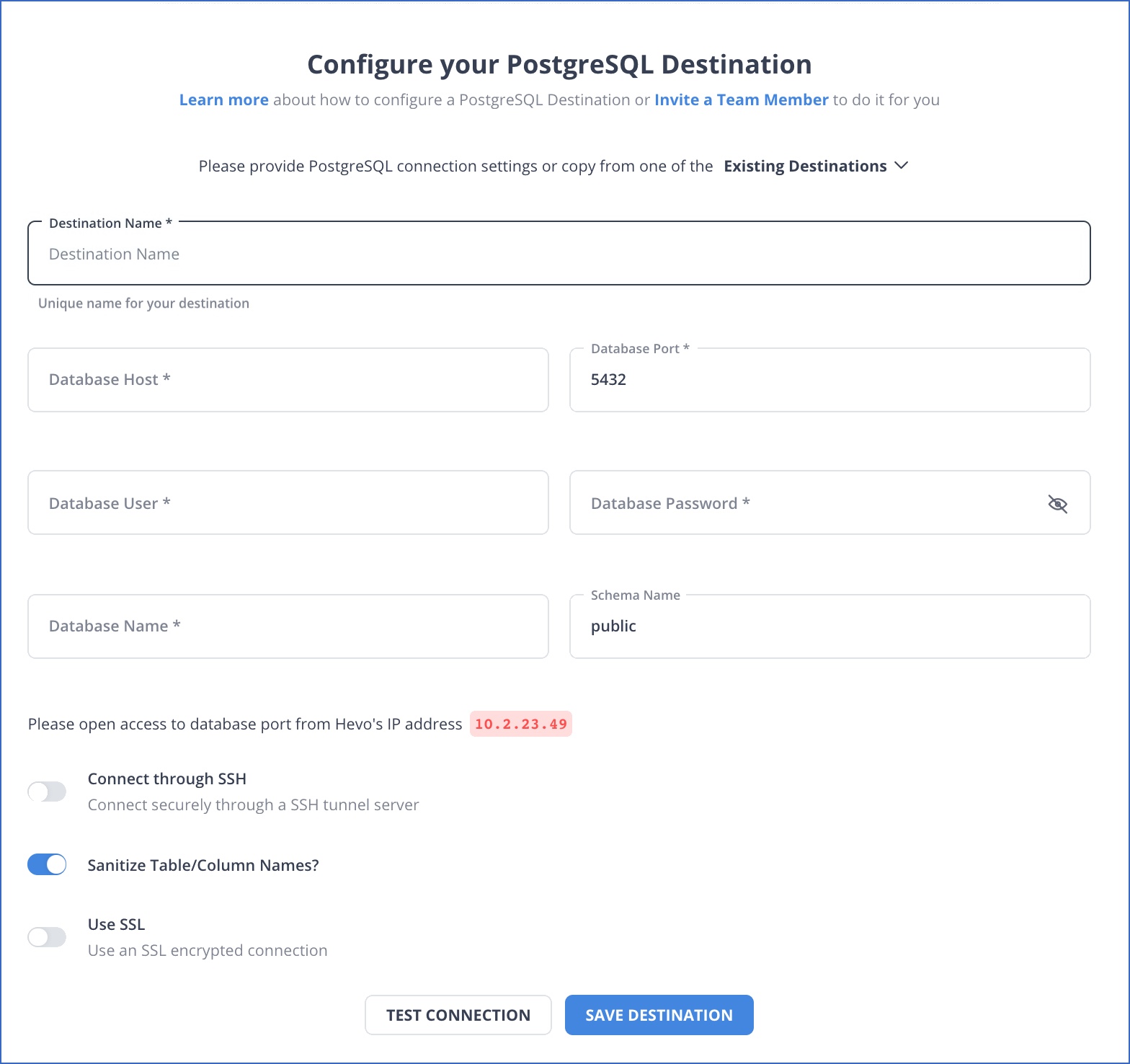 Step 4. Test Connection
After filling the details, click on TEST CONNECTION button to test connectivity to the destination Postgres server.
---
Step 5. Save Connection
Once the test is successful, save the connection by clicking on SAVE DESTINATION.
---
Destination Considerations
Limitations
None.
---
Revision History
Refer to the following table for the list of key updates made to this page:
Last updated on
06 Jul 2021